Chester Sprigns, PA
Calling all kids! Your royal presence is requested. Dress up in your fanciest Princess (or Prince) outfit and join our party with your real-life favorite Princesses (and Princes)! We will take pictures, dance, and party together. Two seatings at 9AM and 11:30AM. How much does it cost? $20/ticke...
Saturday,

January 26

2019
9:00 AM
—
1:30 PM
Chester Sprigns, PA
Ring in the New Year in style at SALT Performing Arts at our Masquerade Ball! We will kick off the night with our SALTy Awards (like the Tony Awards, but better). You will enjoy some live performances from our 2018 productions, as well as see which cast members win the SALTy-est award, the Go-Big...
Mon,

Dec 31

2018
7:00 PM
—
Tue,

Jan 1

2019
12:30 AM
Chester Springs, PA
14 amazing local teen vocalists will compete for a $500 Grand Prize. Night one they will all sing a Broadway Showtune, as well as a song From the Movies. Night two they will all sing a song From the Radio, as well as their own personal choice. They will be judged and offered feedback after each s...
Fri,

Nov 16

2018
7:00 PM
—
Sat,

Nov 17

2018
10:00 PM
Chester Springs, PA
One of the world's best-known and meow-velous musicals performed in a new and exciting way! Music by Andrew Lloyd Webber based on Old Possum's Book Of Practical Cats by T.S. Eliot. CATS is set amongst a larger-than-life "junkyard" playground and is alive with purr-fect felines including Rum Tum ...
Fri,

Oct 19

2018
7:00 PM
—
Sun,

Nov 4

2018
4:00 PM
Chester Springs, PA
A Bring-Your-Own-Food-and-Drink Dinner Theatre! The story of Little Women, Louisa M. Alcott's famous novel, is so well known and so well loved that it is hardly surprising that many attempts have been made to portray its characters upon the stage. None has yet been so successful, however, as this...
Fri,

Sep 7

2018
7:00 PM
—
Sun,

Sep 16

2018
4:00 PM
Chester Springs, PA
THE WORLD GOES ROUND A Bring-Your-Own-Food-&-Drink Dinner Theatre! Enter the world of distinguished and celebrated writing team, Kander and Ebb. The World Goes 'Round is a stunning revue of the songbook from the multi-Tony award-winning team, with the original production winning three Drama Desk...
Fri,

Aug 10

2018
7:00 PM
—
Sun,

Aug 19

2018
4:30 PM
Chester Springs, PA
Bart Shatto is back at SALT to perform Broadway hits for one-night-only with some of SALT's all-star singers. June 15 at 7PM.
Friday,

June 15

2018
7:00 PM
—
9:00 PM
Chester Springs, PA
Have you always wanted to learn how to tap? Did you used to tap and want to refresh your skills? SALT is offering a beginner Adult Tap Class series on the following dates: May 25, June 1, June 11, June 18, June 22, June 25, June 29, July 9, and July 13 from 6:45-8:15PM. The class registration fee...
Fri,

May 25

2018
6:30 PM
—
Fri,

Jul 13

2018
8:30 PM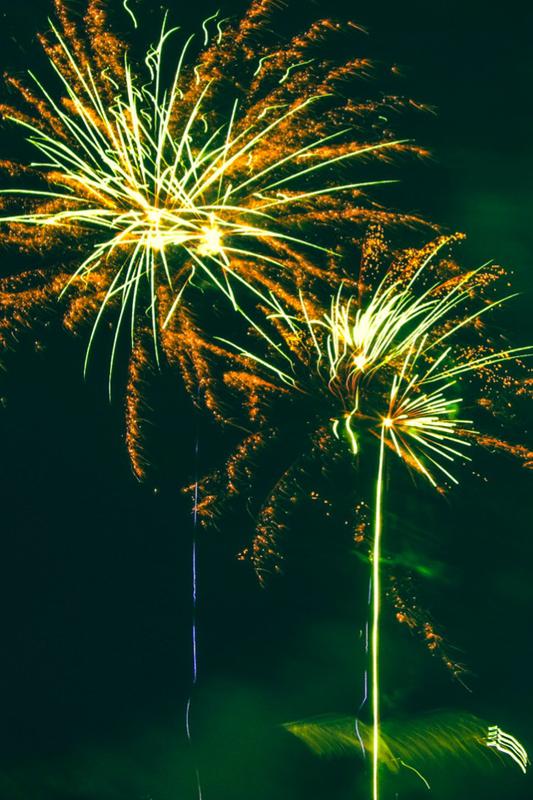 Chester Springs, PA
Join some of SALT's best performers for a night of musical magic as they sing through all of your family's favorite hits. This event is a fundraiser for Jason Scansaroli's Eagle Scout Project to beautify SALT's back patio. It is a bring your own food and drink event (no alcohol).
Fri,

May 11

2018
7:00 PM
—
Sat,

May 12

2018
9:00 PM
Chester Springs, PA
The sinking of the Titanic in the early hours of April 15, 1912, remains the quintessential disaster of the twentieth century. A total of 1,517 souls—men, women and children—lost their lives (only 711 survived). The fact that the finest, largest, strongest ship in the world—called, in fact, the "...
Fri,

Apr 13

2018
7:00 PM
—
Sun,

Apr 29

2018
4:30 PM